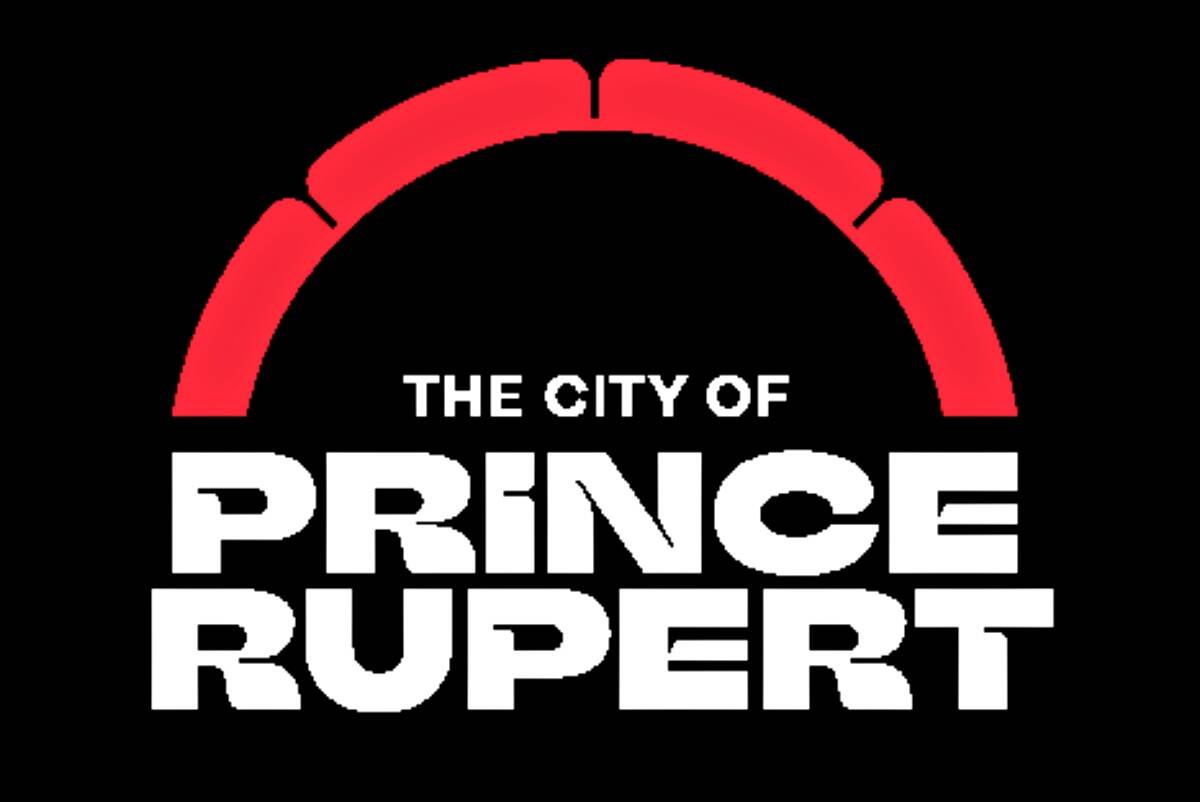 City of Prince Rupert
Notice of Tax Sale
MONDAY, SEPTEMBER 25TH, 2023
10:00 AM, COUNCIL CHAMBERS
CITY HALL
424 THIRD AVE W
PRINCE RUPERT, BC
Pursuant to Division 7 of Part 16, Section 647 of the Local Government Act, NOTICE is hereby given that the following properties and the Improvements situate thereon will be sold at a tax sale unless payment in full for the DELINQUENT TAXES PLUS INTEREST accrued to the date of payment is received prior to the TAX SALE.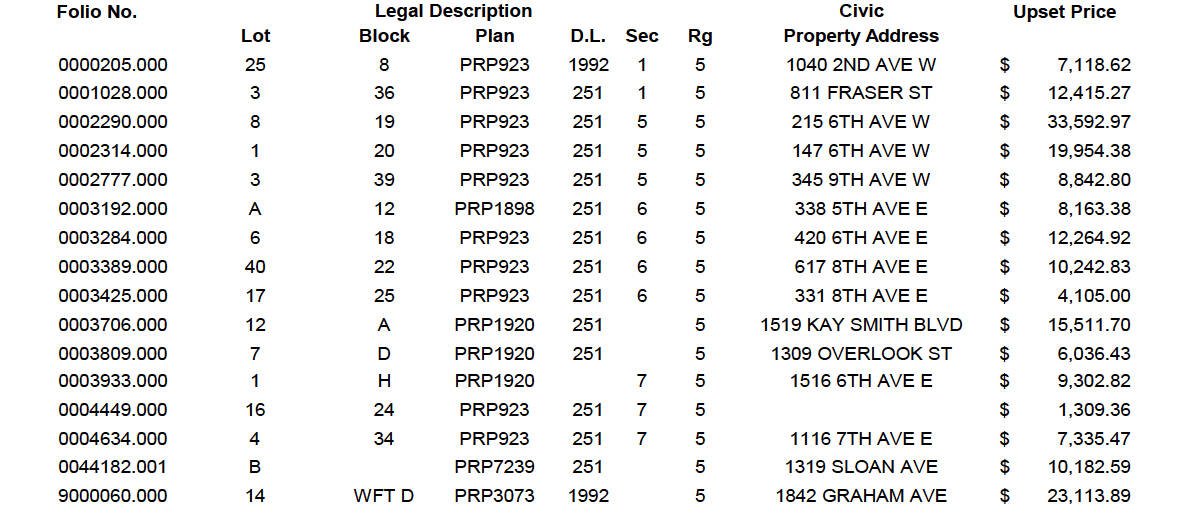 The upset price is the minimum price acceptable and is the starting point for bidding during the sale. The highest bid above the upset price will be accepted. The successful bidder must pay by cash or certified cheque at the time of purchase. An information sheet is available at City Hall, Customer Service.
The municipality makes no representation express or implied as to the condition or quality of the properties being offered for sale. Prospective purchasers are urged to inspect the property and make all necessary inquiries to municipal and other government departments, and in the case of strata lots to the strata corporation, to determine the existence of any bylaws, restrictions, charges or other conditions which may affect the value or suitability of the property.
Purchasers should note that the Tax Sale is not final and that the purchase is subject to redemption by the owner for one year from the Tax Sale date. The purchase of a Tax Sale property is subject to real estate taxes under the Property Transfer Tax Act on the fair market value of the property at the end the of redemption period.
CITY OF PRINCE RUPERT
Collector
INQUIRIES: 250-627-2864